When people first learn that I am a Pilates instructor or that I own a Pilates studio I often find myself having conversations about fitness programs and working out.  I tend to be a listener first, so many times I find myself just taking in what they are saying.  Many times the conversation ends up being about the latest fitness program or plan, fitness or weight loss goals, or even what is considered the correct amount of cardio and strength training per week for a person.  I think many people would be surprised to know that what I've discovered is that I personally am not a "workout fanatic".  I very rarely plan workouts and I really don't love to work to the point of extreme soreness or pain (ever…!).  I do LOVE to move, movement is part of my life and you will find me including a lot of movement in each day.
This past year has been eye opening for me as I blog weekly about my own Pilates practice. I'm finding that I'm blogging a lot more about movement in my life than I am a particular workout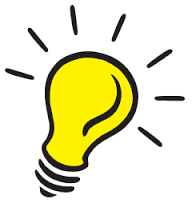 .  My career as a Pilates teacher has allowed me to create a life where movement is just part of what I do and who I am and I don't even really think about it!  The "not really thinking about it" part was kind of a "a-ha" moment for me this week!
You see I almost never plan ahead a workout such as a walk, a Pilates workout, a bike ride, play time with my kids, jumping on the trampoline,etc…yet I do those things on a daily basis without even giving it a second thought! Even better than not ever truly planning ahead for it is that I don't worry about it!  Yep that's what I said…I don't worry about it!
So many times I hear clients talking about missing their workouts, needing to get back on track and finding something to get them moving more.  I can sense just from their tone that this concerns them, they've spent some energy worrying about and probably created some unnecessary stress in their life. Sometimes I even start to question myself and think is there something wrong with me that I'm not worried about that stuff? I mean I am a fitness  professional…shouldn't I  be worried about my own exercise time and stats, my weight fluctuation, my minutes of cardio, etc.?
And then I remember back when I was younger and that stuff mattered to me.  I used to force myself to do at least 30 minutes of cardio (that I didn't really enjoy) every day just because that's what someone told me I should do. (I easily do that now but I don't even think about it because it's something I enjoy!)   I used to only do the entire Pilates Mat sequence or take a class to do Pilates because I thought that was what you were supposed to do.   I used to jump on the scale and then have positive or negative reactions because of the 1 lb difference from the day before.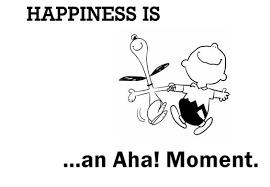 I'm not exactly sure at what point in my life I quit "worrying" about my fitness workouts and just made movement part of my life…but I'm glad I did.  Life is crazy, chaotic and stressful enough without spending my time and energy worrying about trying to control things that in the days end really don't matter.  I love that my Pilates journey has brought me to this place of "not worrying" about my physical fitness and I love that I get to help others who may be on a similar journey.  This reminds me as a Pilates teacher that even though it is important for me to know the Pilates movements, know how to adjust bodies, know how to modify exercises, and know how to progress clients… there are often lessons much bigger and more important that I get to teach.