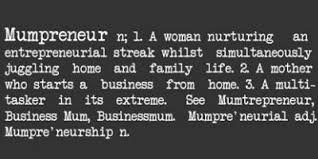 I love this new word that has been thrown out a lot in social media:  Momtrepreneur.  It sounds fun, hip and cool!  As a Momtrepreneur with 3 kids, a growing Pilates studio and a pretty busy Pilates teaching schedule I can tell you it doesn't always feel "cool"or "hip" or even"fun".
Quite honestly there are many days that I question why I didn't just stay home with my kids or work a few hours part time instead of going all out and trying to build a growing, successful business.  I'm pretty sure my super supportive husband who would never say it out loud has this thought that too!
It never fails when I start to have some moments where I'm doubting what the heck I'm doing- something happens to remind me how much I truly love to teach Pilates and really enjoy the challenge and journey of growing a business and life around that.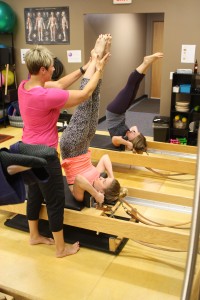 For me those moments are almost always teaching moments.  It doesn't matter if I'm over tired from lack of sleep, stressed out about getting the kids where they need to be, feeling guilty about not getting to every single event of my kids or not having a real conversation with my husband all week, or anything else.  Something somewhat magical happens when I start teaching.
I find it practically impossible to think about what's going on in my own life and as soon as I start connecting with clients, paying attention to their bodies and movements, and teaching I feel like I'm in the zone.  And by the zone, I mean that space in your life that you truly enjoy being in and you really are just doing what you love…   And it really makes it all worthwhile!
So if you're thinking of becoming Momtrepreneur, my best advice is to find something your passionate about and go for it!  It's not always the easiest path but I think you'll find it is truly a rewarding one and the happiness factor of loving what you're doing is worth it!