If you are looking for a weekly class schedule,  Click Here!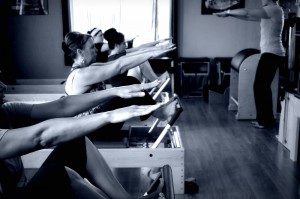 Our Group classes are small so we do suggest signing up ahead of time if you have a chance!  Drop ins are welcome as long as there is space in class!
Pilates Mat, Yoga, Barre and Cardio Classes are limited to 10 participants maximum.  Pilates Tower classes are limited to 6 participants and Pilates Reformer classes are limited to 4 participants.  
New to Rivercity Pilates this fall are Meal Planning Classes with health coach Amy Boelk!  Health Coach Amy Boelk is going to help you plan weekly meals, tailored to you and your family! Each class will be a chance for you to look at your week ahead, pick healthy meal recipes and walk away with a grocery list in hand!  Starting September 6th-every Tuesday at 10:30 am!!
Rates
Single Mat/Yoga/Barre/Strength Training/Cardio/Meal Planning  Class $16
Single Equipment Class $32
Group class cards can be used for Pilates mat classes, Yoga classes, Barre classes,strength training classes,wellness classes and Pilates equipment classes.  Pilates Equipment classes use 2 credits and all other classes use 1 class credit:
5 class credits                     $70
10 class credits                 $130
20 class credits                $240
30 class Credits               $330


Monthly  Payment Options:

One Month Unlimited Monthly classes (includes Pilates Mat, Pilates Equipment, Yoga Classes, Barre Classes and Strength Training Classes)                $250
Monthly Unlimited classes with a minimum 3 month contract                                                   $225/month
One Month Unlimited 1 Credit Classes (does not include Pilates equipment classes)                    $130
Monthly Unlimited 1 Credit Classes with a 3 month minimum contract                                            $117/month


6 Month & Yearly Options:

6 Months of Unlimited Group Classes (including Pilates Equipment Classes)                               $1300
1 Year of Unlimited Group Classes (including Pilates Equipment Classes)                                       $2500