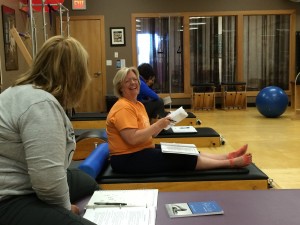 Anything worth doing is worth doing well!  Often times when people are looking at our training programs I hear things like,  "Wow that is really expensive!" or "That takes a long time." Here's the deal.  Our training programs are teaching you to teach a highly effective, complex movement practice called the Pilates Method to any body.  The first step in being able to teach the method is actually doing it in your body and having a Pilates practice of your own.  You will also need to learn to communicate with different types of clients, modify movements to different bodies and be able to effectively progress clients at the appropriate level.
The process of fine tuning your own Pilates practice and learning how to teach it to others is not a short one. It involves you spending time with an qualified instructor so that you can learn and keep learning and involves you practicing what you learn in a variety of environments.  Just like getting your haircut with the best hairstylist in town is much more expensive than going to Cost Cutters, learning from an experienced knowledgable instructor is more expensive, but of course worth every cent!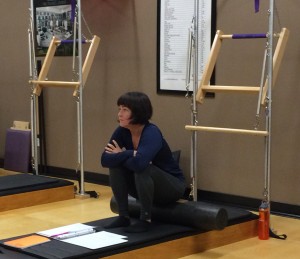 Like most things in life, you get what you pay for when it comes to Pilates instructor training programs!  So if you are serious about teaching Pilates, take some time to do your research and find a program that is credible and meets your specific goals in taking the program.  At Rivercity Pilates we encourage potential Pilates instructors in training to start the discovery process by simply taking a complimentary private session and maybe a few classes at the studio to start the process.  We also have you come in and chat with us one on one so you can get all your questions answered.  For more information contact us today!